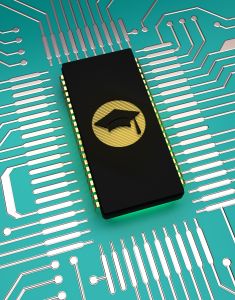 If your mobile phone is equipped with a GPS locator, you will probably have noticed that, when you use the navigation system, the battery drains faster than when you are using the phone for calls and messages.
This happens because the process of downloading the satellite position information takes approximately 30 seconds, during which a high amount of power is used up, in order to connect to the satellite and acknowledge its precise position and path.
But satellite orbit paths are preset and predictable, so your navigator does not have to connect for 30 seconds every time, but once it receives the initial position and path data, it can connect every now and then for a few moments, towards a position that it can calculate.
The new SiRFstarIV GPS chip, developed by SIRF Technology, besides using this principle to connect to the satellite at preset intervals, uses a limited amount of energy also for the satellite position calculations.
Aside from the connection with the satellite to determine its position, another cause of high battery consumption is the amount of energy that the GPS navigator must use to overcome the other signals, such as WiFi and Bluetooth, originating from the phone. On the contrary, SIRFstarIV uses a software which reduces such emissions, so that less energy is required to overcome them.
The SIRFstarIV chip will not be on the market before next year, and despite telephone manufacturers are not very keen on disclosing the names of producers of their components, it will be the savvy users, who are getting more and more energy-saving conscious when choosing a mobile phone, to bring this new solution to success.