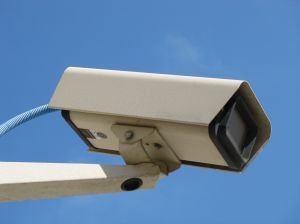 As we know too well, among places in need of a video surveillance system, airports are certainly ranking on top of the list, both for the number of cameras needed and for the complexity required of their systems, which must be capable of covering large areas, granting the possibility of a swift intervention in case of need or danger.
And among big airports, US ones are those in need of higher security standards. Recently the Denver International Airport, ranking tenth worldwide by number of passengers, being in need to upgrade its existing (and outdated) analog CCTV system, has turned to Genetec, one of the largest operators in this field, to provide protection for the 137 square kilometers that the airport consists of, by using their trademark surveillance system Omnicast.
The system currently in place is made up of 1200 cameras and 18 servers, and these figures should be at least doubled in 18 months from now, using Omnicast to monitor security control checkpoints, boarding gates as well as external customers such as airlines, parking areas, police offices and fire department, operating in the airport area.
The aim of the whole Omnicast move is to unify under one roof all the surveillance systems used by the different operators working in the airport, providing an integrated communication that makes it easier to exchange information in case of need, and also facilitates staff interchangeability. It will also be possible to reduce the server and bandwidth space needed to store such a volume of video data, creating a central integrated archive accessible to everyone concerned.